Shifeta lists challenges facing Namibia at environmental law book launch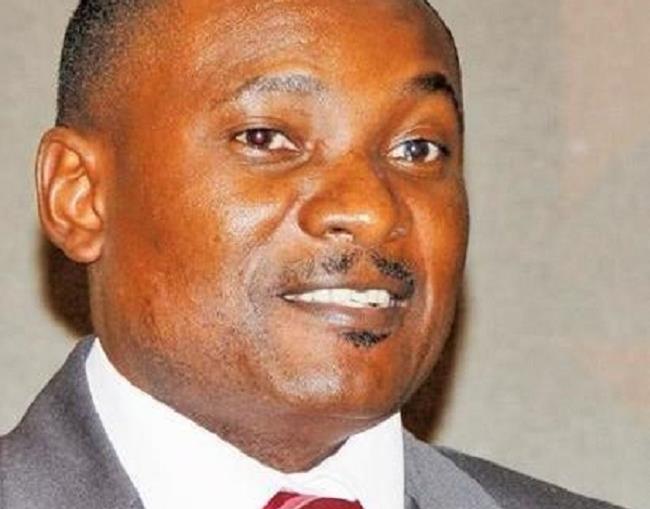 Given the multi-disciplinary nature of environmental issues and the involvement of different government institutions, policy makers and stakeholders, environmental challenges in Namibia are covered by a variety of statutes and policies.
So wrote the Minister of Environment, Forestry and Tourism, Pohamba Shifeta, in the foreword to the 4th edition of the 2022 revised edition of the book, "Environmental Law and Policy in Namibia ", which was launched in Windhoek on April 20. 2022.
According to Shifeta, Namibia faces a series of difficult environmental challenges, ranging from land degradation, water scarcity and pollution, deforestation, biodiversity loss and climate change.
"Addressing these challenges requires unequivocal determination on the part of political decision-makers.
"Law, as a further step in political and decision-making processes on the one hand and as a basis for enforcement and implementation on the other, is an important discipline in terms of environmental protection and a essential tool to solve the environmental problems that threaten our country, our region and the planet," Shifeta wrote.
The book, he wrote, offers a multi-faceted overview of environment and politics in Namibia and it does so very successfully by taking stock of the existing legal framework and Namibian engagement. towards environmental issues at the local, national, regional, continental and international levels.
Namibia, he said, has achieved significant milestones in terms of environmental legislation and policy such as the ratification and implementation of several multilateral environmental agreements, the enactment of landmark national legislation such as the Environmental Management Act, as well as a broad environmental policy framework.
"It is highly commendable that the editors and authors of this book have again eloquently succeeded in providing an in-depth and up-to-date overview of sectoral and cross-sectoral legislation and policies relating to environmental concerns," he said.
Along with several completely revised chapters, new chapters have also been added to the publication. These included a chapter examining whether the institution of an environmental court or tribunal is an option for Namibia, with input from Elize Shakalela, Professor of Environmental Law at the University of Namibia.
Another new chapter in the book focuses on the electricity sector in Namibia, with contributions from Detlof von Oertzen, a Namibian expert in renewable energy and energy efficiency, and another on Namibian legislation on wildlife crime. , with contributions from Willem Odendaal, who is currently affiliated with the University of Strathclyde (Glasgow) where he is working towards the completion of his doctorate in law.
In total, the book has 29 chapters and was edited by Professor Oliver Ruppel, who is the Director of the Development and Rule of Law Program (DROP) at the University of Stellenbosch (South Africa) and Katharine Ruppel -Schlichting, who is a Senior Legal Researcher and Project Coordinator at DROP.
The book was published with the financial support of the Hanns Seidel Foundation (HSF) in Namibia.
The first Global Environmental Rule of Law Report 2019, published by the Nairobi-based UN Environment, finds that weak enforcement is a global trend that is exacerbating environmental threats, despite the prolific growth of laws and regulations. environmental agencies around the world over the past four years. decades.
The report says that despite a 38-fold increase in environmental laws put in place since 1972, the failure to fully implement and enforce these laws is one of the greatest challenges to mitigating climate change, reducing pollution and prevent widespread loss of species and habits.
The report indicates that several factors contribute to poor enforcement of environmental rules, including: poor coordination among government agencies, weak institutional capacity, lack of access to information, corruption and a stifled civil society.
He also noted that there is a disturbing trend of growing resistance to environmental laws, and this has been most evident in the harassment, threats of arbitrary arrests and killing of environmental activists.
By Absalom Shigwedha