RPB Council takes first step in creating new land use category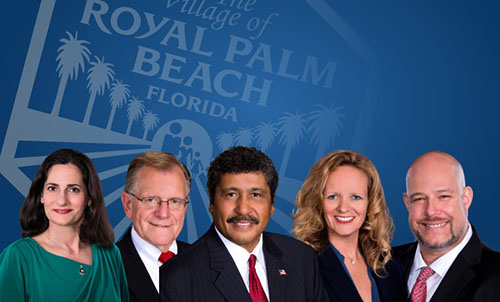 The Village of Royal Palm Beach is stepping into the future with the creation of a new land use category called Mixed Use Social Center (MSX). The new MSX designation is being considered for the central staging area of ​​the new Tuttle Royale neighborhood.
Royal Palm Beach Village Council approved the first reading of a comprehensive plan text amendment on Thursday, June 16. This was the first step for developers to design taller buildings that will use the upper floors for residential space and the ground floor for commercial use. , such as retail stores.
Vice Mayor Selena Samios dissented in the 4-1 vote for approval.
"My concern, three of them for a fact, were noise issues for residents, which puts me on notice. The height density, the traffic – one thing residents tell us all the time is the influx that is already at this intersection and what more it will bring," Samios said. "The size of this one scares me, so I'd like to know why [planning and zoning staff] approved it.
Planning and zoning director Bradford O'Brien explained that the density of MSX projects would be limited in their locations to be used based on the size requirement of over 40 acres.
Village manager Ray Liggins said growth will happen. The job of the village is to create smarter growth.
"Yes, it brings more traffic. A hundred people a day moved into Palm Beach County last year; 1,500 people a day moved to Florida. There is no law you can pass to prevent this from happening. They come here," Liggins said. "There are 22 million people living in Florida now. There will be 35 million people living in Florida in 50 years. They will come here. Providing them with an alternative place to live compared to half-acre or quarter-acre lots in the agricultural area of ​​the Everglades between here and Belle Glade could help minimize this. In the urban areas between us and the coast, projects like this are carried out by all the cities to give an alternative to people, to seniors, to young people. It's more efficient for Florida. He has the potential to protect more sensitive lands by doing this. Meanwhile, you will get more traffic.
Other board members were convinced and supported the MSX land use category, as long as it is applied for specific and limited uses.
"I like when we have these discussions," said Mayor Fred Pinto, who likes the idea of ​​providing transportation options for people outside of cars. "To put another context on this situation, this traffic is not going to be generated from the heart of our village. It's on the outskirts. We are on a path where we must lay the foundations to achieve [alternative transportation]. You have to start somewhere.
In other cases:
• Council also approved the final reading of an ordinance requiring residential landlords to provide 60 days written notice before terminating a lease or increasing rent by more than 5%. The new order came into effect on Thursday, June 26.
• Before the board could finalize an agreement for Kool Runnings LLC to lease space and provide ice cream vendor services at Veterans Park, the board heard opposition to the decision from Delsia Brooks Hamilton, CEO of Pangea Grill. Brooks Hamilton felt his company had not received a fair chance in the bidding process for the contract, including points for being a minority-owned and woman-owned business.
Council, staff and the village lawyer explained that a protest could only be filed after the agreement had been approved. Additionally, the Village's purchasing procedures do not differentiate between bidders or award points in any category.
Pinto assured Brooks Hamilton that she would receive the documents setting out the bidding and challenge procedures.