Poll: Readers blame poor land management for wildfires | Editorial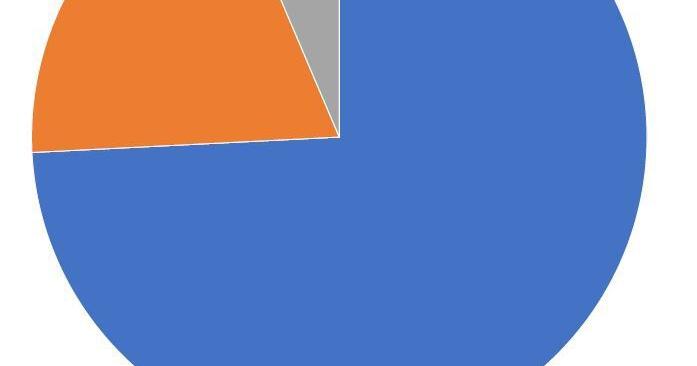 The majority of Elko Daily readers do not believe the dominant claim that "climate change" is causing the devastating wildfires in the West.
In a poll this week on elkodaily.com, 74% of those polled chose "poor land management" as the main factor, compared to 19% who chose global warming. About 6% blamed urban sprawl and no one believed the problem was due to inadequate firefighting resources.
With California burning a record 4 million acres so far this year, the topic has become an issue (but not a huge one) in the presidential race.
"Visiting California this week, President Trump again tried to blame forest management, while his rival, former Vice President Joe Biden, highlighted climate change," the report recently reported. National Public Radio.
"The truth is somewhere in the middle," they continued.
"California and Oregon in particular fall short of stated goals of treating millions of acres of forest and wilderness through restoration projects, selective tree and brush thinning, and prescribed burns." , NPR reported.
Experts cited in a San Francisco Examiner article this summer agreed. The story was titled "Is Climate Change Worsening California Fires Or Is It Mismanagement Of Forests?" Both, say the experts.
Compare that with this headline from CNBC: "Climate change fuels wildfires in the West, ravaging local economies."
"Climate change is causing warmer temperatures and drier soils, early snowmelt and prolonged droughts, all of which are ideal conditions for out-of-control fires," they said.
California Governor Gavin Newsom has warned that "what we are experiencing here is happening to communities all over the United States of America unless we take our action to combat climate change."
It has been known for many decades that increasing carbon dioxide levels create a "greenhouse" effect in the atmosphere. Instead of cutting down trees to burn them for heat, people began to use coal and other sources of energy.
According to NASA, "The average temperature on the planet's surface has risen by about 2.05 degrees Fahrenheit since the late 19th century, a change largely due to increased carbon dioxide and other emissions. of human origin in the atmosphere.
The biggest producer of carbon dioxide emissions on the planet is China. The communist country produced more greenhouse gases in 2019 than the other three largest (United States, India and Russian Federation) combined.
China is reportedly building more nuclear power plants and renewable energy facilities to reduce its consumption of coal. Meanwhile, warmer temperatures mean drier fuel, which is why land management is such an important factor in forest fires.
According to the Center for Climate and Energy Solutions, we can all be safer by:
Discourage developments (especially residential) near fire-prone forests through smart zoning rules.
Increase the space between structures and nearby trees and brush, and clear the space between neighboring houses.
Incorporate design features and fire resistant materials into buildings.
Increase in resources allocated to fire fighting and fire prevention.
Remove combustibles, such as dead trees, from threatened forests.
Develop recovery plans before a fire hits and implement plans quickly after a fire to reduce erosion, limit flooding and minimize habitat damage.
If we put as much effort into the above steps as we do bickering over political issues, the world would be a better place.