Jude Law Talks Being Cast On 'Skeleton Crew', Growing Up With 'Star Wars'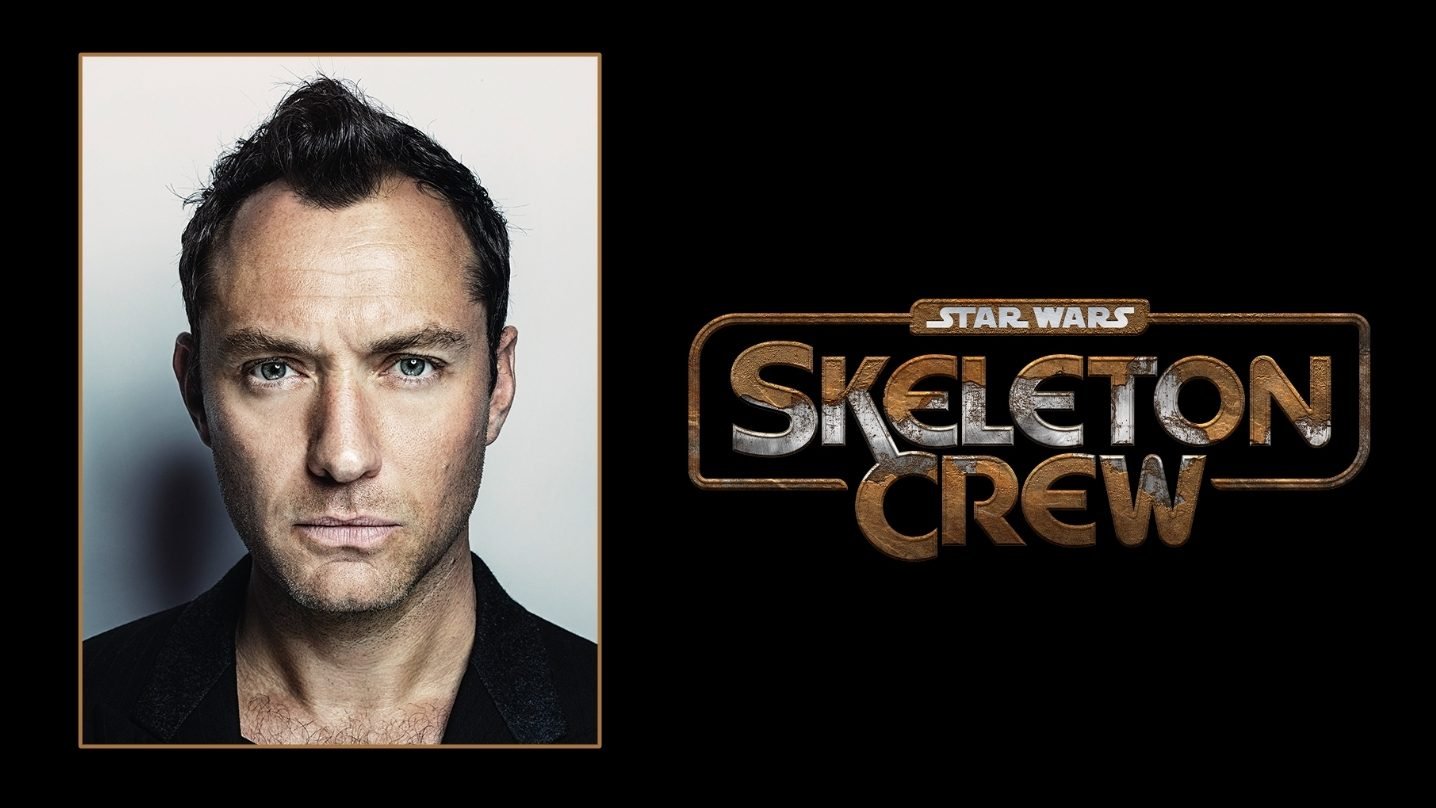 The first day of Expo D23 2022 is behind us, and we have already received updates on star wars projects, old and new. On the games side, we learned that this year LEGO Star Wars: The Skywalker Saga will get new DLC that includes even more characters. Meanwhile, on the live TV front, we're getting some exciting updates for the upcoming Amblin-inspired series. Star Wars: Skeleton Crew.
We first learned Skeleton Crew back in May star wars Celebration, when it was also revealed that Jude Law would be playing a key role in the show. However, he has not publicly discussed his involvement in the series until now. Variety interviewed the actor, who was at D23 to promote his upcoming film Peter Pan and Wendyand asked him how he would have felt as a child if he had known he would eventually join the star wars universe:
I can't make that connection… I mean… It was such an important part of my growing up, the impact of this movie and this world, the way it penetrated and blew my imagination. There are more than once or twice a day when I walk on the sets where it hits me like a child. I am amazed by certain characters that surround me – that I cannot say! It's a wonderful experience.
Given that star wars has endured as modern mythology for decades, it's no surprise that the saga has fans of all ages. As more movies and TV series are produced for the franchise, actors like Law, who grew up with the original trilogy, have the opportunity to join a universe they've loved since childhood. Considering the series also has a hefty budget, it makes sense that Law would be "awed" by the production's costumes and sets.
It's always great when talented actors who are so passionate star wars fans land roles in the franchise. Jude Law has given strong performances in movies and TV shows for decades, and Skeleton crew looks even more promising because of its casting. We'll just have to wait and see the results of that passion when the series premieres on Disney Plus in 2023.
Eric has been a Star Wars fan since he was five (approximately) when his parents sat him down in front of a TV with a pizza and a Sprite and showed him the original trilogy. He continues to try to convince more fans to read the amazing 1980s Star Wars diary comics by Archie Goodwin and Al Williamson. When he's not reading, watching, or playing Star Wars media, he's often enjoying other great fantasy and sci-fi sagas or playing role-playing games with his friends.