Idaho wildfire management gets $8 billion from infrastructure law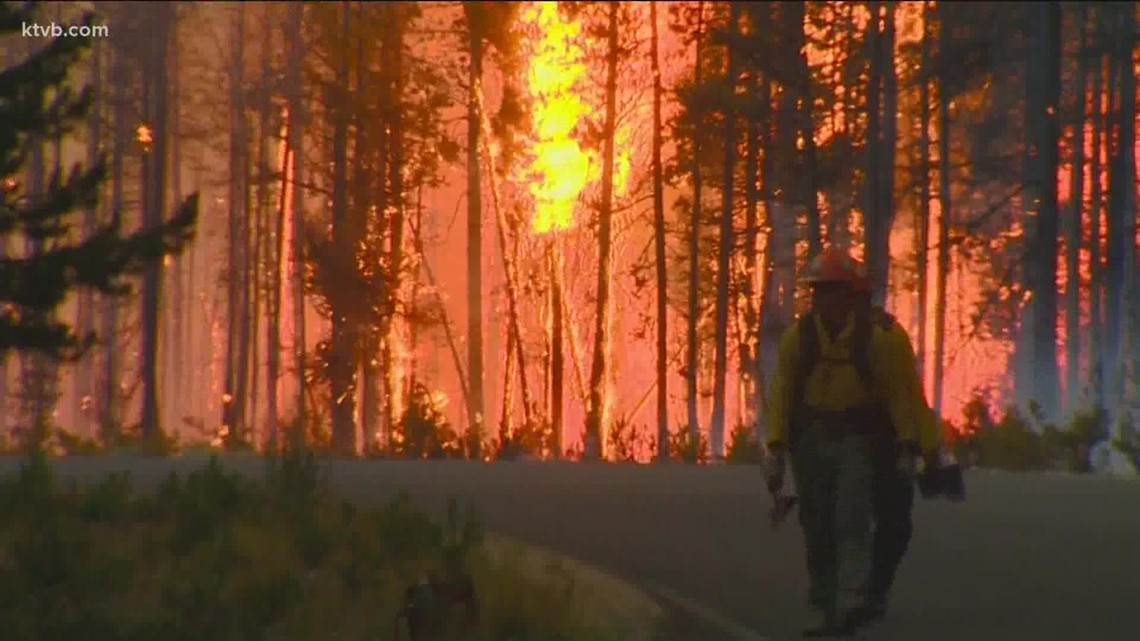 As wildfire seasons get longer and drier, the federal government is providing more funds to prevent, manage and suppress wildfires.
Wildfires burned over 7 million acres of land in 2021 and over 10 million acres in 2020.
In response to the growing threat, the NIFC briefed Boise Mayor Lauren McLean Monday morning alongside US Department of the Interior Assistant Secretary Tommy Beaudreau on what to expect in the future.
"Last year was one of the most severe fire seasons this county has ever seen. We were at the highest level of firefighting readiness for 99 days, that was a record. Some of the outlook [for this fire season]it's still early, is in very similar conditions," said Beaudreau.
"It's making substantial investments at all levels, including in treatment and trying to come to terms with fuels that threaten communities," Beaudreau said.
"This is one of the most important public safety jobs that happens in the United States. The fact that many of these firefighters who are literally our first responders who are putting their lives on the line weren't making a living , at least $15 and hours, I think we can all agree that's unacceptable," Beaudreau said. "Raising those wages — those wages — was the least we could do. We have to build from there."
The commission intends to create policy recommendations regarding the prevention, management and suppression of forest fires. The commission will present its recommendations to Congress, according to its website.
"It tries to provide a strategic framework to promote planning and forward-looking issues like fuels management," Beaudreau said. "It is intended to build our capabilities, but also to provide a platform for better strategic work and coordination in the future."
Check out the latest Treasure Valley and Gem State news in our YouTube Playlist: