FutureFeed wins the Agriculture & Environment category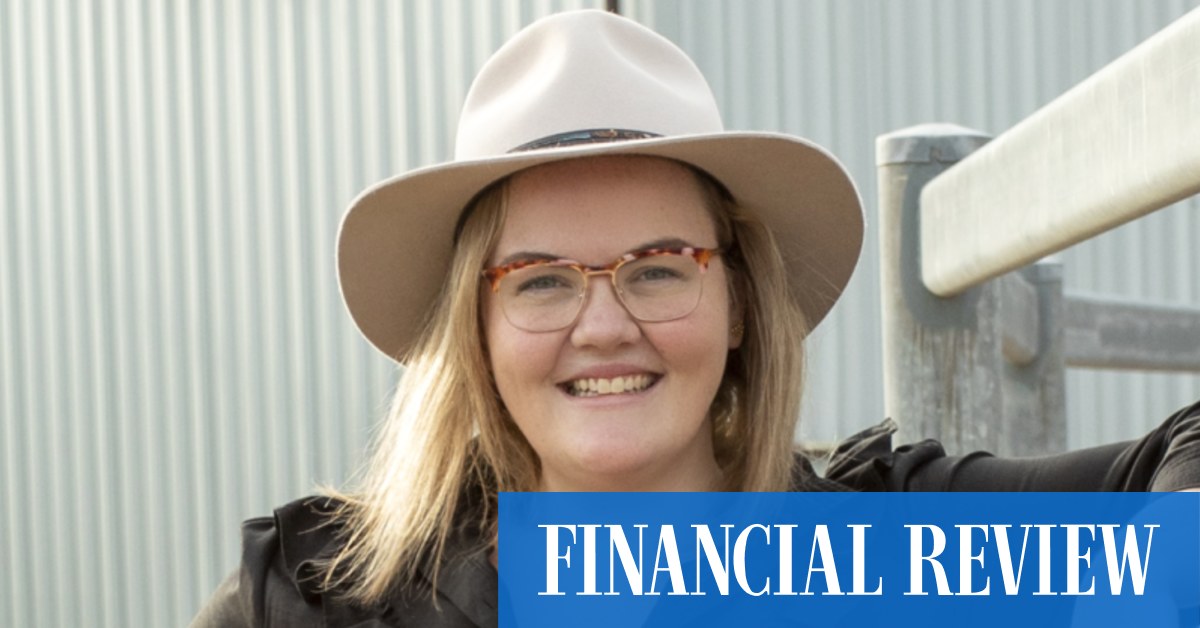 A growing world population (of the human variety) in need of a sustainable source of protein means fewer cows isn't really an option. However, it turns out that what we put into our cattle can greatly influence what comes out.
FutureFeed, born from a collaboration between CSIRO, James Cook University and Meat & Livestock Australia is developing a whole new industry centered around seaweed to dramatically reduce carbon emissions from livestock.
Eve Faulkner, head of marketing and communications for FutureFeed, says that Asparagopsis taxiformisa special algae that grows in warm temperate waters has been shown to reduce methane emissions from livestock by more than 80%.
"Less than a handful of Asparagopsis per cow per day could be enough to solve two of the most pressing problems of our time, how can we produce more food and how can we reduce the impact of food production on climate change," says Faulkner.
FutureFeed owns the patent rights to the method of reducing methane emissions using Asparagopsis and provides licenses to producers around the world to supply the market with quality products Asparagopsis algae.
"Asparagopsis was largely unknown a few years ago, with small-scale uses in cosmetics and for human consumption as Limu Kohu in Hawaii," says Faulkner.
Backed by research and development, the discovery creates new industries for coastal communities. So far, FutureFeed has seven licensees in Australia, New Zealand, the United States of America, Canada and Europe.
"Most of our licensees are early adopters passionate about the impact the technology can have. They come from diverse backgrounds and have built incredible scientific and operational teams to commercialize the culture of Asparagopsis for the first time," says Faulkner.
There has also been a positive response from industry.
"There is so much work being done by our farmers on sustainability and we are proud to be a tool for managing their emissions. Our science is currently applicable in feedlots and dairies and the wider industry is working on ways to take Asparagopsis to an open pasture," says Faulkner.
Supply volume of Asparagopsis is already on the rise but it is still early days for FutureFeed.
"We are also about to start a highly replicated trial that will provide us with more data on potential productivity improvements that could be achieved by using Asparagopsis which really excites the industry," says Faulkner.
FutureFeed also develops and pilots a certification program and a certified brand.
FutureFeed is the winner of the 2022 Financial Review Sustainability Leaders – Agriculture category & Environment category.
v2food
v2food was formed in January 2019 as the first "risk science" model as a collaboration between CSIRO, Competitive Foods (Hungry Jacks) and Main Sequence.
Designed to replicate animal products in every way, v2 aims to provide a delicious, nutritious and easy-to-use alternative to animal meat.
In addition to supporting food safety, v2 products have significant sustainability benefits. A CSIRO life cycle assessment found that v2 products use 99% less land and emit 98% less carbon emissions than traditional meat.
Since its inception, v2 has raised over $185 million in funding with a valuation over $500 million, providing shareholder value and funds to reinvest in the business.
From Australia to the rest of the world, v2 already exports to Burger King markets in New Zealand, the Philippines, Thailand, South Korea, Japan and New Caledonia.
A team of more than 20 people in China has also been set up to export value-added Australian plant-based meat to the world's largest growing area.
v2food is the 2022 Financial Journal Sustainability Leaders Innovator Award Winner – Agriculture & Environment category.
Cobram Estate Olives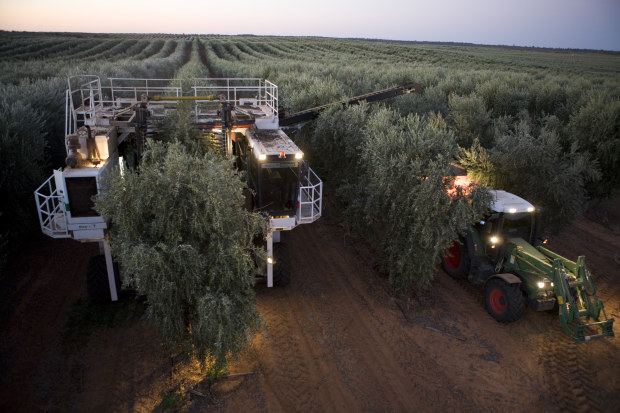 The result of over 25 years of experience, research and innovation, Oliv.iQ is the exclusive and exclusive integrated olive oil production system of Cobram Estate Olives Ltd.
Oliv.iQ achieves oil yields 60% higher than the average of the world's 6% most productive groves and almost nine times more oil than the world average with a production cost per liter 30% lower than the average world weighted.
"From a sustainability standpoint, Oliv.iQ achieves these world-leading yields with 37% lower water consumption per ton of oil than the industry average, 61% lower nitrogen fertilizer use per ton of oil than the estimated industry average, and with phosphorus fertilizer consumption 83% lower per ton of oil than the estimated industry average," says Leandro Ravetti, co-CEO and CTO and of production at Cobram Estate Olives.
Ravetti points out that the Oliv.iQ system is better than carbon neutral, acting as a carbon sink for every liter of oil produced.
"From a sustainability standpoint, Oliv.iQ achieves these world-leading yields with 37% lower water consumption per ton of oil than the industry average, 61% lower nitrogen fertilizer use per ton of oil than the estimated industry average, and with phosphorus fertilizer consumption 83% lower per ton of oil than the estimated industry average," said Ravetti.
Cobram Estate Olives recently received a grant from Sustainability Victoria to support the development of a new waste treatment system at the Boundary Bend Oil Mill. The project will lead to an estimated 65% reduction in the volume of waste it processes, lower greenhouse gas emissions and the creation of new commercial products.
Blantyre Farms Pty Limited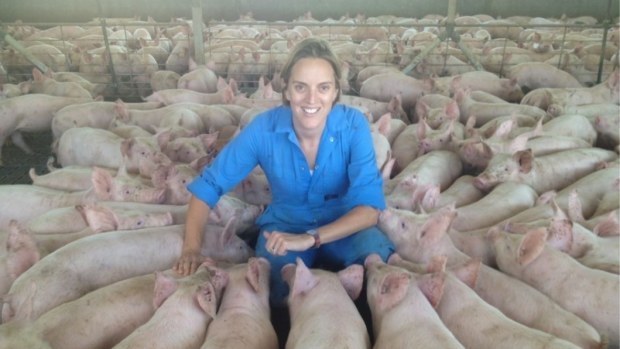 Nothing goes to waste at Blantyre Farms. In fact, waste is essential to their operations, resulting in an environmental footprint 95% smaller than the average pork producer.
Blantyre operates an intensive pig farm producing 40,000 pigs per year or 3.2 million kilograms of pork. The pigs are fed nutritious and sustainable feed – a mix of locally grown grain and food waste.
Food waste comes from food supply chain partners whose products are past their best before date or do not meet specifications. This includes milk with short expiration dates, day-old bread, or scraps from making fish sticks. Approximately 17 megaliters of food waste is diverted from landfill each year.
"This helps our partners achieve their zero waste goals and significantly reduces landfill costs, while feeding our pigs. We even go as far as unpacking food waste from bottles, cans or packages, with a wet and dry unpacking system. Some of our partners have been supplying us with their food waste for twenty years," explains Edwina Beveridge, Director of Blantyre Farms.
For just over a decade, Blantyre has also been harvesting biogas from pig manure to refine it into methane for electricity.
Power from pig poo generates 1.7 gigawatts of renewable electricity each year, with excess green renewable energy being sold back into the national grid.
"Waste heat is also captured by the generator, which was used to heat water, which in turn was used to provide heat to the young pigs," Beveridge said.
GreenCollar
Founded in 2011, GreenCollar is a for-profit organization and a leading environmental markets project developer and investor in Australia's carbon, water quality, nature and plastics markets.
GreenCollar's management team has played a fundamental role in establishing the framework for the carbon market in Australia. More recently, GreenCollar launched Reef Credits in September 2020 to improve water quality on the Great Barrier Reef.
James Schultz, CEO of GreenCollar, says water quality is the second biggest threat to the reef behind climate change, and that an investment of $8.2 billion is needed to meet water quality targets. water by 2050.
"Market mechanisms, such as the Reef Credit program, can overcome this cost barrier by setting prices and creating robust, high-integrity, tradable water-quality credit that attracts corporate and individual investment in the Great Barrier Reef," Schultz said.
Reef Credits are tradable units representing a quantifiable amount of nutrients or sediment prevented from entering the reef.
"As up to 90% of the pollutants that flow to the reef come from agriculture, Reef Credits are a great way to incentivize on-farm action while investing in tangible results," says Schultz.
GreenCollar projects are designed to produce results such as storing carbon in vegetation and soil or reducing water pollution on the reef, while improving agricultural productivity and supporting infrastructure upgrades and land regeneration.
"The money the project brings in through the front door is then available for landowners and managers to reinvest in their businesses," Schultz said.