Editorial | New crime law requires changes that are not in the public interest | Editorials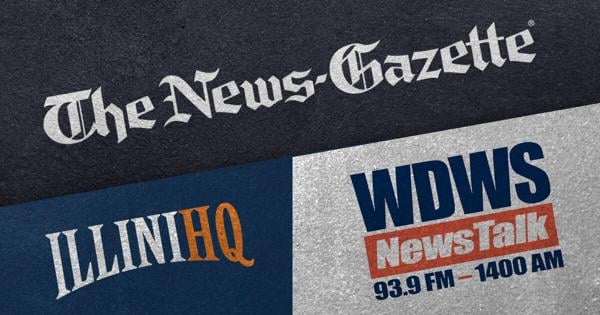 Since when do legal prisoners have the right to recreation?
An ongoing dispute between Cook County Sheriff Tom Dart and Circuit Judge Edward Maloney is a sign of these ominous times, which will worsen as the new criminal social justice law takes full effect.
The sheriff and judge disagreed because Dart allowed a prisoner released from jail on house arrest to have twice-weekly time off from home.
Unsurprisingly, the judge was furious because he ordered the defendant – Royal Brown, 21, who was facing multiple gun and drug charges – to stay at his residence.
Dart initially proclaimed that he had no intention of following the judge's order. If that sounds like contempt of court, it could be. But Dart had a plausible explanation for his initial challenge to court.
He noted that under the provisions of the SAFE-T Act, Dart must allow people in home confinement to exit home confinement.
"Since this conflict first emerged, we have continued to assess how to navigate cases where court orders appear to conflict with the requirements of the law," a spokesperson for the sheriff said.
"Seem to be in conflict"? It's wrong. The new law, in this case, is in direct conflict with the judge's order that the defendant must remain in his residence as a condition of his release on bail.
Mandatory "holidays" are just one of many provisions in the controversial new law that is slowly taking effect. The most high-profile part of the legislation – the elimination of cash bail – comes into force on January 1.
Many have questioned the end of bail, suggesting it will allow those charged with serious crimes to be released almost immediately upon arrest and charge. Whether that happens remains to be seen.
But compulsory leave indicates what this legislation is all about. No wonder there are widespread concerns about public safety.
Home confinement was originally introduced for at least two reasons – to relieve prison overcrowding and to allow inmates perceived to be less threatening than others to be held in a less severe setting than prison but always confined.
Now, letting them go on the grounds that they have errands to run or appointments to keep makes no sense. Home confinement is meant to be inconvenient because engaging in criminal behavior is a threat to personal liberty.
In Brown's case, he was arrested in March for selling crack cocaine, then released on his own recognizance. This means that he was not required to post cash bail to leave prison.
Three days later, according to the Chicago Sun-Times, Brown was arrested for unlawful possession of a firearm. It's a serious charge in a city where shootings – some fatal and some not – are at an epidemic level.
This time, Brown was held on $80,000 bond, but released after 10% of the amount ($8,000) was posted.
Given two separate arrests and the seriousness of the alleged offences, the judge ordered no time off for Brown. But it's easy to see why Dart initially allowed Brown to come and go — it's what the law requires.
If this is how circumstances are going to unfold under this new law, Illinois is in trouble, to the point that it's hard to understand why Governor JB Pritzker is so proud of himself for signing this monstrosity into law. .
The public needs to wake up and pressure officials to tackle the reality of violent crime and those who engage in it. It's no exaggeration to say that Lincoln Country is flirting with deadly disaster.