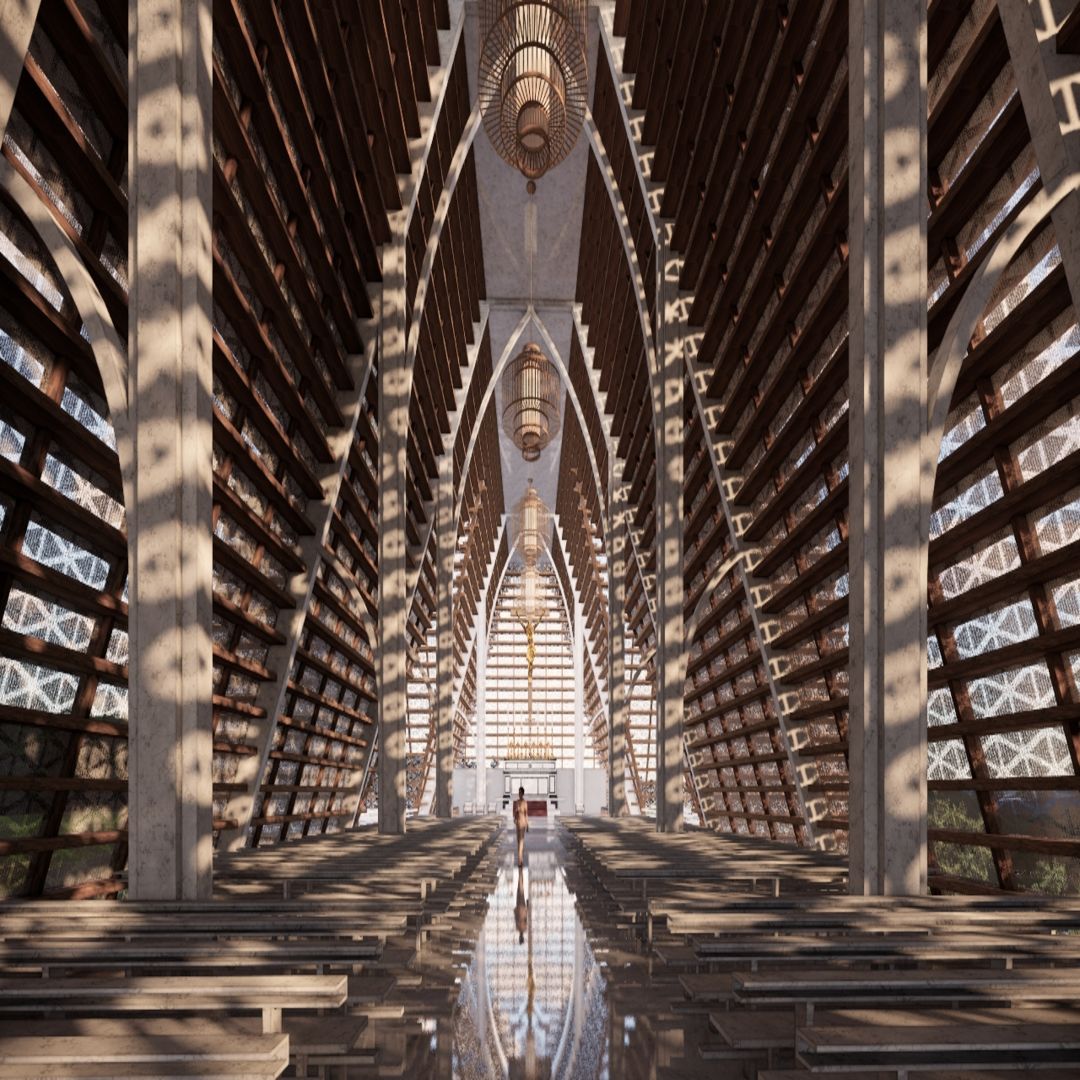 The diversity of religions in Indonesia is both a gift and a challenge for the people. A gift in a way that teaches us to accept and respect ourselves, at the same time a challenge to keep harmony indefinitely. Titik Garis Bidang took this thought, harmony among religions, as the theme for the IKN design competition in the Worship Complex category.
The basic concept
The design concept draws heavily on the relationship between all religions. The name "AkuRukun" is derived from "akur" and "rukun" in the Indonesian language, which basically means getting along peacefully.
The bond between man and God places the main function of religious service on the highest point of the earth. The connection between the human and the universe is achieved by having as many natural elements as possible in the design of the building, such as light and the view of the forest, and by using environmentally friendly technology. While the interrelation between human individuals is manifested with the pedestrian paths that connect all the religious buildings.
You might wonder why there is no mosque in the design. We also asked the question, and the answer is that there was no mosque in the contest file. This may be because the mosque is already included in another category.
Sustainable aspect of worship complex design
Sustainable materials are used to preserve the ecosystem and natural resources, taking into account sustainability and production. Therefore, the use of local wood, stone and soil is preferred.
All buildings are designed with cross ventilations to circulate the air well. Each main building benefits from natural lighting, while the traditional Kalimantan motif is used on the double screen of some facades. Meanwhile, the lake and ponds help cool the temperature.