Bureau of Land Management headquarters employees voted to unionize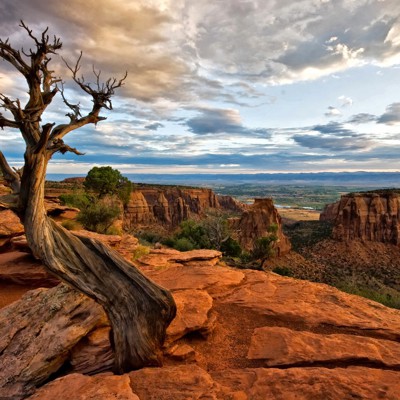 Employees at the Bureau of Land Management headquarters voted 116 to 20 last week to form a union of nearly 200 workers, spurred by two announced moves since 2019 and a desire to secure more funding and staff for the agency .
The vote to form a union, which will be affiliated with the National Union of Treasury Employees, is actually the second attempt by employees of the land management agency to organize the head office. Zoe May Davidson, acting president of NTEU Chapter 340, which represents the BLM's New Mexico State Office and was a key organizer during a temporary detail at headquarters, said there was an effort to unionize shortly after the Trump administration announced it was moving the agency to Grand Junction, Colorado, in 2019, but failed amid a mass exodus of employees who refused to make the move. westward journey.
"There was actually an attempt to unionize within BLM in 2019, but because people were jumping ship and finding jobs elsewhere as fast as they could, we couldn't vote because there was no just not enough people," she said. "That initial effort at headquarters spurred us in New Mexico to go through unionization in 2020, and we won that vote in 2021, so moving headquarters west has really spurred unions in New Mexico and headquarters."
The Government Accountability Office reported last year that BLM saw 135 new vacancies at headquarters after its relocation, and the number of vacancies increased by 169% immediately after the relocation deadline. And despite some efforts to fill these positions, the number of employees on staff remained down 18% last fall. Last fall, Interior Secretary Deb Haaland announced that BLM headquarters would return to the Washington, DC area.
Panchita Paulete, acting president of the new NTEU union for BLM headquarters, said the relocation of ping pong may have been the incident spurring the employee organizing drive, but it's also a moment that crystallized the need for organized labor to address other issues facing the workforce.
"[The move west] was definitely a spark, and I certainly think grassroots efforts still have their sparks, but it was a spark that lit up and ignited a lot of the bigger picture," Paulete said. "BLM, as an agency, is one of the largest agencies that remains largely non-union, and there's a lot that brings with it. Our responsibilities and our mission have increased, but the budget and personnel have not changed. Particularly with the head office group that we have, with this move west, there's also been a lot of removal of positions from the org charts, so even though we had all of our positions filled at the moment, our org chart has given us still staffed at lower levels than we were before, and that understaffing affects workloads, morale and quite honestly affects a lot of us as employees.
In the immediate term, Paulete emphasized his desire to negotiate with management on how the agency proceeds to return to the DC area, as well as new permanent remote work and telecommuting policies, particularly at the light of employee performance during COVID-19. pandemic. But she added that she also wanted to partner with the agency to take on new challenges and ask Congress for more funding.
"We want to make sure we have both the budget and the staff so that we, as an agency and as employees, are able to manage these public lands that we ourselves are passionate about," a- she declared. "[The] the administration's budget request for fiscal year 2023 would add additional funding for 700 new positions to be hired in the next fiscal year, which is similar to the number they proposed for fiscal year 2022, and this does not ultimately failed. So we hope that through our abilities to work with legislative staff on Capitol Hill, we will have more success.
Paulete said management has largely honored Biden administration guidelines asking agencies to adapt a more collaborative relationship with their unions, making the union election process relatively painless. She hopes this cooperation will continue as they negotiate their working conditions.
"Typically in my federal career, I've mostly been in unionized offices until I worked for BLM headquarters, so I started one there," he said. she declared. "But one of the places I worked was a unionized office, I was in a supervisory role, so I saw both sides of the coin. The relationship and the benefits that management can derive from a union are certainly broad, and when managers can understand this and accept it, we end up making changes that benefit everyone involved, including our managers, who are equally stressed and upset by the lack of staff. and lack of budget.