BioMar takes microalgae out of the niche ingredient category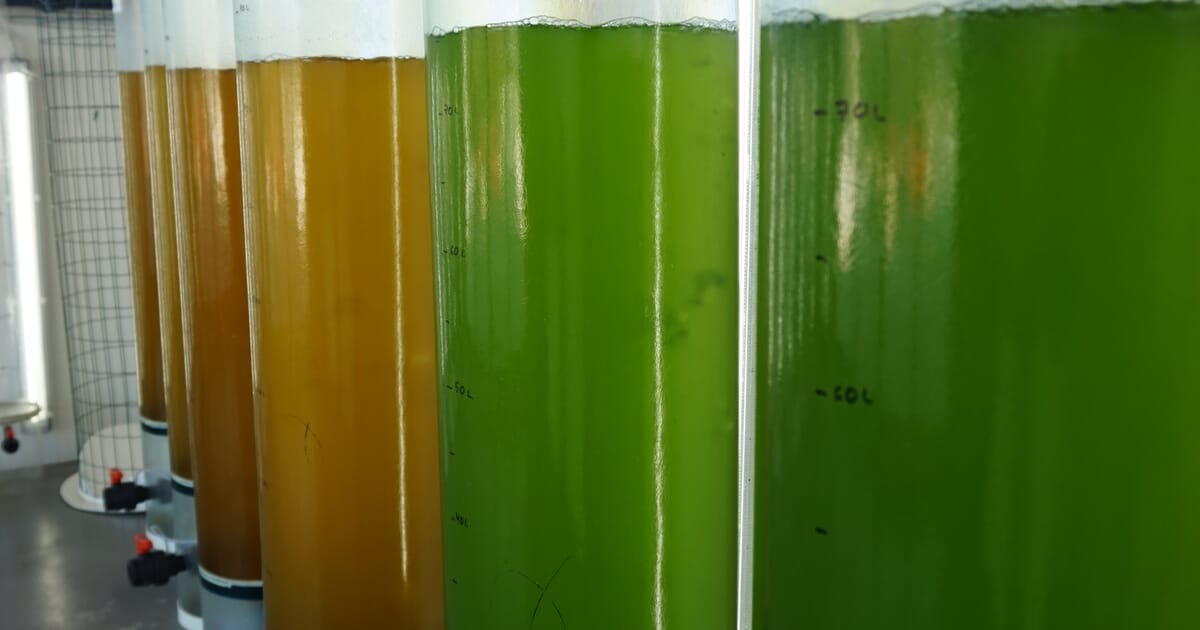 Expanding its extensive raw materials portfolio is one of the most important cornerstones of pioneering innovation at BioMar, and the search for new ingredients to advance innovation and sustainability is ongoing.
Research and development on algae-based ingredients in BioMar dates back to 2013 with extensive internal and external research projects. A recent example is the Alga4Fuel&Aqua project, a collaboration between BioMar Hellenic, the University of Thessaly and other key stakeholders.
The first commercial feeds containing microalgae hit the markets in 2016, and by 2021 BioMar had reached one million tonnes of salmon feed containing microalgae. Now, with the rise of microalgae in the raw materials portfolio from Brande's plant to BioMar, it is no longer considered a niche ingredient.
Anders Brandt-Clausen, Managing Director of BioMar Baltics, explains: "Microalgae have been a strategic, game-changing ingredient for us for years, and still are. We are now excited to significantly increase the volumes we use and raise the sustainability bar for our flagship products. Microalgae is no longer a new idea, it has become a commercial reality.
Sustainable and nutritious profile
Marine ingredients such as fishmeal and fish oil are excellent sources of essential nutrients for fish nutrition, but they are limited resources. By including microalgae rich in long-chain omega fatty acids in diets, it is now possible to bypass wild fish and go straight to the original source of marine omega-3s. This helps relieve pressure on our oceans while ensuring fish receive the optimal nutrition they need, and it also reduces the fish-in-fish-out ratio.
Algae as a key factor in achieving climate goals
BioMar has gone to great lengths to source raw materials and ingredients that do not compete with the human supply chain. As part of these efforts, the company is committed to creating 50% circular and restorative aquaculture feeds by 2030.
Circular raw materials are those derived from by-product and waste streams and BioMar defines foodservice ingredients as raw materials that significantly shift the balance of ecosystem impacts and human production systems towards environmental outcomes. net positive.
"We see this as the birth stage of the next generation of foods with a highly sustainable profile from Brande. The addition of microalgae paves the way for future developments on our sustainable foods from which our farmers will directly benefit with a reduction in their own on-farm footprint," he concludes.