Ban on trapping under "Roxy's Law" on public lands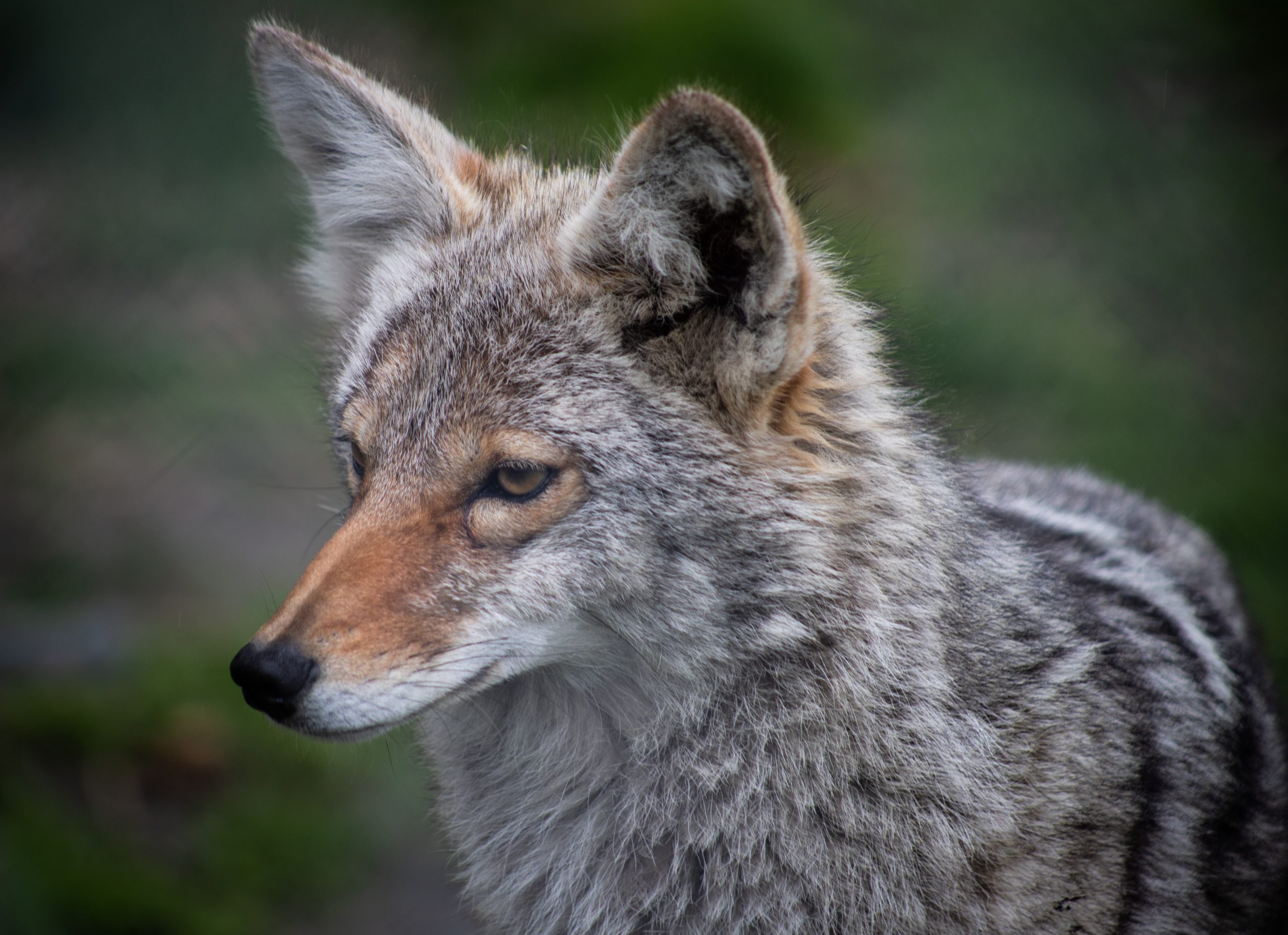 Roxy's Law, named after a snare victim from 2018, has been in effect across the Land of Enchantment since April 1. Traps, snares, and poisons have caused serious harm to people, pets, and wildlife in New Mexico for a very long time. Implementation of the law means the state is finally able to stop the prolonged death of its wild inhabitants and domestic animals on public lands.
"Traps and poisons are simply incompatible with public use," said Mary Katherine Ray, wildlife chair for the Sierra Club's Rio Grande Chapter. "Banning their use, including cage traps, will end the cruelty and exploitation inflicted on wild animals for private gain by selling their skins. This exploitation is contrary to conservation and has only served no need for wildlife management.
New Mexicans and their visitors can celebrate safer public lands for their families, pets and state wildlife. Hikers no longer have to deal with desperate attempts to rescue a trapped pet that has suffered limb loss or sudden death. The new law prohibits legged traps that can amputate and maim, strangulation snares, crush traps and deadly poisons like sodium cyanide bombs on state public lands, including government-owned parcels. State, National Forests and Bureau of Land Management Assets.
"Now that archaic and ineffective traps and poisons are rightfully removed, we can work together to truly help each other with wildlife and protect the lands and waters so important to us all," said Michelle Lute, PhD and lead Carnivore Conservation Authority for the Coyote Project.
New Mexico joins fewer than a handful of Western states in banning or limiting trapping on public lands. The ban was approved in 2021 following more than 10 years of failed attempts by animal advocates. Supporters of the ban say the move will help protect endangered species such as the Mexican gray wolf and prevent pets from getting caught in traps.
The Mexican gray wolf or Lobo, listed under the Endangered Species Act in 1976, is the smallest, most genetically distinct, and one of the rarest subspecies of the gray wolf. Wildlife advocates and science believe that a healthy wolf population in the wild would help balance ecosystems, as predators act as controls on populations down the food chain, which can benefit many. many other plant and animal species.
Michael Robinson of the Center for Biological Diversity said the implementation of the law means more people will have memories of a bobcat ready to pounce or a fox running away. "Trapping will eventually come to be viewed with the same distaste one now has for the entirely unregulated wildlife poisoning of a bygone era," he said.
The new law highlights the change in how we perceive and experience wildlife in New Mexico. Roxy's Law signals a change in the perception of wildlife as not just something to be killed and sold. Wildlife is important ecologically, culturally and economically.
"This law is a monumental step in terms of bringing New Mexico's wildlife management into line with public values, the best science available, and a growing ethic of coexistence," said Chris Smith, wildlife advocate for the southwest for WildEarth Guardians.
Smith argues that New Mexico isn't yet the beacon of wildlife management it should be if it continues to focus on the fraction of animals that are chased and killed by sportsmen. "Our gaming commission has been a merry-go-round as the governor appoints and fires commissioners as he sees fit. Yet she has let a year pass since the tragic death of David Soules without appointing anyone to the commission's curatorial post. Without stability on the board, it's unclear where the necessary leadership will come from," Smith explained.
Smith believes bold leadership is needed to modernize the Fish and Game Department. He advocates the need for a comprehensive national wildlife agency that is more invested in protecting all wildlife, and not just focusing on game species like elk and non-native rainbow trout. .
"We need a wildlife agency that sees all New Mexicans as stakeholders, not an agency that only caters to the minority of New Mexicans who, like me, buy wildlife permits. hunting and fishing. We need a wildlife agency with the authority, the will, and the revenue to manage and protect our state's many wildlife species," Smith said.
New Mexico has taken other measures to protect wildlife. In 2019, the state banned gruesome coyote-slaying contests that rewarded indiscriminate killing. The state is also implementing its plan of projects to protect wildlife from vehicle collisions along busy travel and migration corridors.
the Recover US Wildlife Act (RAWA), co-sponsored by New Mexico Senator Martin Heinrich, would provide funds to states to protect non-game wildlife. The bill would establish nearly $1.4 billion in dedicated funding each year for state and tribal wildlife agencies to implement proactive, voluntary conservation measures to address America's Wildlife Crisis. Tribal agencies would receive $97.5 million in dedicated funding each year to work on endangered species recovery.
RAWA would also allow wildlife professionals to conserve the nation's wildlife in the public's trust for generations to come by providing state and tribal agencies with the flexibility to conserve populations efficiently and cost-effectively. The law allocates 10% of the annual funds dedicated to the implementation of a competitive grant program aimed at fostering regional cooperation between the States. It also provides greater regulatory certainty for industry and private partners by conserving species and avoiding the need to list them under the Endangered Species Act.